Custom Soldierz - 'Show You' Remixes EP
Do you want more? Released two years ago in December 2010, Custom Soldierz 'Show You' quickly established itself as one of the great neuro-techstep classics of the Mindtech catalogue.
Having rocked clubs and bedrooms worldwide, 'Show You' is back, remixed and reloaded to form this hotly anticipated package. Five highly respected artists aim to Show You something of themselves with these personal reinterpretations of this well-loved track.
Cain Mos, Axi and Dementia remixes sit alongside the edgy Custom Soldierz VIP mix. The package is rounded off in style by the newest member of the Mindtech family, Skynet.
We want more…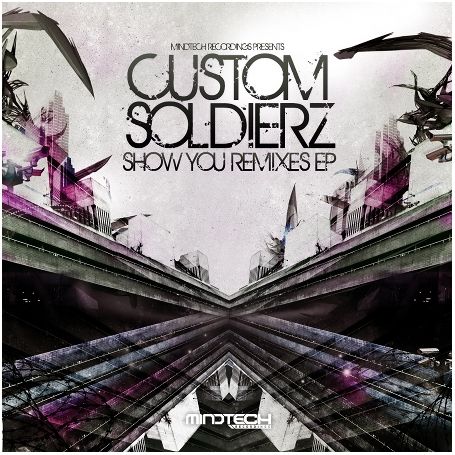 Previews
:
Custom Soldierz "Show You Remixes EP" – MTRDEP030
BUY THE WAVE/FLAC/MP3:
Mindtech Store
Beatport
http://www.mindtechrecordings.com