moderateur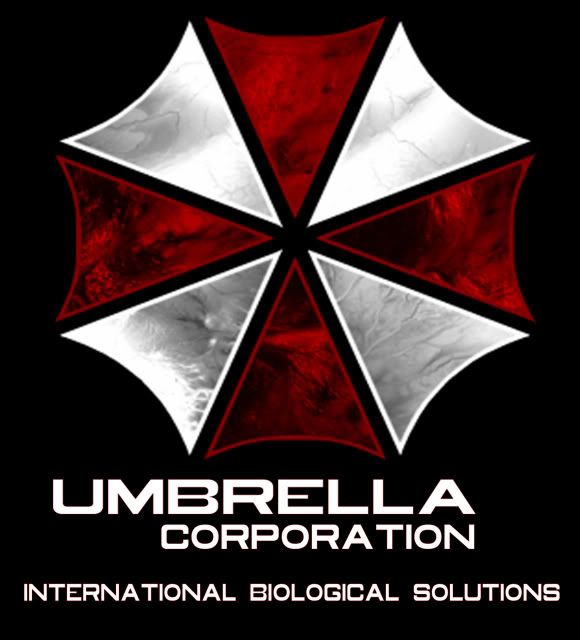 Joined: Sat 8 Mar 2008 14:56
Posts: 1177
Location: Lille
30 Thu : DAILY DUBSTEP @ Vooruit, Gend, BE
oncept:

Mr M & One87 launched a brand new Dubstep concept called "Daily Dubstep" in 2009. It was an instant success and an amazing experience. It was followed by more of that on the next editions. They are definitely on the go and there's no more stopping them now ...

So prepare once more for the best Dubstep has to offer for the moment and this time that's coming from all the Belgian instigators and leading forces of Dubstep.

Come and support your local scene. As a special treat to all the fans, the pre-sale price is only 9 Euro for a superb night in a first class venue.

The undisputed king of Drum 'n' Bass, Murdock, will unleash a special Dubstep set upon the crowds. He has been playing Dubstep in his sets for a while now and is looking forward to make a pure Dubstep selection, especially for Daily Dubstep.

He will be joined by Grimelock from the Brussels collective, Stainage. Stainage has been promoting Dubstep long before the hype with numerous parties and a record label that's up to its 7th release, this one by the man himself. Check it out.

Another artist on Stainage is Science who has also released on Untitled! Recordings and is featured on many radio-shows.

Watch out for the next act as it's a brand new Dubstep Soundsystem, NGA, consisting of Daily Dubstep resident Allspark, Rotation resident Gaz and leading MC Nice. They are about to rock the scene in a major way!

And also the Untitled residents Kastor & Dice will be present on this Belgian edition. Being the leading Dubsteppers from Antwerp, how could they not.

The line-up is completed with Mate and Fudge, known from the After 12 radio-show on Urgent and parties with the same name. And all the dj's will be accompanied by DMC!

Some serious Dubstep breakz coming your way !


Artists:
Murdock ( Special dubstep set / Select, Radar Rec )
Murdock has been at the forefront of the Belgian Drum 'n' Bass scene for over a decade. He started by giving small parties to showcase his own style and is now a steady value on all big festivals. For 5 years, he was the host, compiler and dj. of Jungle Fever on Studio Brussels. Now he is a guest every Monday in Select with Bram Willems or Kirsten Lemaire.

He has been the driving Drum 'n' Bass force behind Breakdown in Hasselt and spread his fame by also installing the Radar parties in Silo and the Rampage parties in Trix in Antwerp where big names as Chase&Status, Brookes Brothers, Shy FX and Camo&Krooked are regular guests. He has also been a resident at Petrol club where he played numerous times next to big guns as Roni Size, Pendulum, Andy C, DJ Marky, Dillinja and Goldie.

He travels a lot abroad and was able to visit places as Buenos Aires, Capetown, London and New York. He released the first Belgian Drum'n'bass mix compilation on Radar Records and it sold out in no time. But it has been re-released so it's definitely worth checking the record-shops again.

The first vinyl appeared on Radar by the hand of Netsky which had to be repressed already several times. And several big players are working on next releases that are certainly worth looking out for.

After many years of being present on all the big summer festivals (Dour, 10 Days Off etc), Murdock experienced the cherry on the cake last summer when he played the closing set at the Pukkelpop festival in front of 15.000 wild party people. He also proved to be one of the most popular dj's on the Laundry Day website and received visits from big national media as Humo, De Standaard, Che, Het Belang Van Limburg and P-Magazine.

These days he likes to spice up his sets with a bit of fidget, dubstep, hiphop or rave and he can definitely play a full on Dubstep set as he will proof here.

Back to line up

Grimelock ( Stainage )
Grimelock have been steadily building a name for them throughout Europe as Belgium's finest bass music export. Coming from the early Belgian jungle scene, Wallace and Kalib created Grimelock in 2004. MC's Maëlan and Dynamic joined the crew shortly after to fill the shows with their energy.

Grimelock brings on stage a unique, explosive and fast-paced combination of dubstep, garage, electro and hip hop in which are blended own productions, exclusive dub-plates and timeless classics. Add to this the raw live energy of the MC's and don't be surprised if you find yourself bouncing, sweating and screaming for more.

In 2008 they set up Stainage Records, a label aiming to promote Belgian productions worldwide. In the meantime they have released 7 EP's on which Grimelock often works together with artists such as Alchemyst, Saviour and Bunzero. The last release is one by Grimelock himself and is called 'Resistance/2nd Opinion'.

Stainage Records is also responsible for the infamous Stainage parties that brought all the biggest Dubstep names to Brussels ages before the hype and you can still regularly find them at Recyclart.

Back to line up

NGA ( Allspark & Gaz feat. MC Nice )
Already being familiar with the global dance scene for quite some time, Allspark touched down with his Dubstep productions and dj sets in 2011. As a DAILY DUBSTEP resident, and after signing his first releases, he's pretty determined to get his name on the Dubstep map …and to keep it there ;-) Watch out for his big sound, which goes straight down from deep to party.

For this special NGA project he teams up with Gaz who settled down as a Dubstep DJ in 2008. Having played Drum 'n' Bass and house in his earlier years, Gaz carefully selects the music that fits the moment. In other words: You'll never hear him play the same set twice, unless it's on your iPod. Deep baselines, finger licking beats, crazy wobbles; Gaz ties them together with fast transitions into a smooth flow.

At the moment Gaz is also working on some material of his own. One track 'Annalyse' has already been digitally released and more songs are on their way. Gaz himself describes them as Dubstep tunes walking the line of techno, house, breaks, 2step/uk garage and Drum 'n' Bass.
Gaz, living in the city of Ghent, teamed up with local club Decadance for the 'Rotation' parties on which one Belgian headliner, a talent on the rise and Gaz himself will get your feet moving. Sometimes an international DJ joins the line-up as The Others, Tes la Rok, Headhunter, Pinch, Peverelist and RSD.

Allspark and Gaz will be accompanied by MC Nice who has become one of the leading voices of the underground breakbeat scene of Ghent. With his short bars and hyper lyrics, Nice adds pure energy to the sound! Inspired by some old school Renegade Hardware mixtapes, he started writing lyrics around the millennium years. However it was only until DJ Axi invited him on stage in 2001, that MC Nice made it to the spotlight. He's the resident MC of Rotation (dubstep) and Steam (drum'n'bass) at Decadance and has over the last 10 years, performed alongside some of the greatest DJs of the industry: Pendulum, Bad Company, Keaton, Spor, Dylan, Camo & Krooked, Rockwell, Seven, RSD, Pinch, Blame, Kasra, Hookerz, …

Watch out for this newest and coolest Belgian Dubstep Soundsystem that will blow your socks off and will take over the scene like a storm!

Back to line up

Science ( Untitled )
When Antwerp-based Drum 'n' Bass dj Scypus ran into Maarten and both discovered their shared love for Dubstep music, Science was born. In a short space of time they already played alongside some of the biggest names in the scene including Mala, Coki, Loefah, Hatcha, Pinch, Headhunter, MRK1, Subscape, Emalkay, Silkie, The Others, Joker, N-Type, Breakage, Jakes, Youngsta, Borgore, Sukh Knight, Stenchman, Noah D & many more...

Expect fast mixing while combining deep, menacing vibes with the more uplifting and energetic side of the genre. Golden classics will be mixed up with the finest new cuts, while always retaining the best quality the scene has to offer. A small journey to jungle, house and electronica is not exceptional. If they like it, they play it!

Their releases include a split 12" with Seven for Untitled and 'Motion Tween' for Stainage, which was given the remix treatment by Von D.

Science's dub-plates have been receiving DJ support from different artists including: Distance, Sukh Knight, Grimelock, Truth, Bunzero,... with their beats being dropped at venues around the globe, as well as being featured on radio shows including Rinse.fm, Sub.fm, Studio Brussels & many more.

Back to line up

Kastor & Dice ( Untitled, Stainage )
Kastor and Dice form two third of the event and record label collective Untitled! Spearheading the sound of thunderous basslines in Belgium since 2006, Untitled! has steadily built a reputation with both crowds and artists as one of the foremost Dubstep parties in Europe.

Known as the Dubstep pioneers out of Antwerp they've been a guest on virtually every Dubstep night in Belgium and regularly play abroad.

Their sets revolve around the freshest dubplate music and timeless classics, incorporating different styles into one high energy experience, testing the sound-system's limits.

Back to line up

Mate & Fudge ( After 12 )
Hiphop, Reggae and Ragga got DJ Fudge moving on the dance-floor as well as acid and techno. It is at the old Democrazy club he first heard a jungle set played by Bob Miller alongside MC Skreen (1996). The jungle virus infected him immediately. The jungle virus infected him immediately. Instead of studying he started buying records at the Fried Chicken shop in Kortrijk and the Music Mania in Ghent and tried to mix them on his first crappy decks.
From there on, he continued spinning jungle and Drum 'n' Bass and started promoting parties with the Warriorz crew. They invited international guests such as Break, Silent Witness, Amit, Outrage and many more.
In 2005 Fudge got into the new Dubstep vibe through DJ Mate. Milestone was the "Degenerate" LP from Vex'd.

DJ Mate took his first DJ steps around '90-'91 when he first came in contact with jungle.
He played as one of Belgium's 1st jungle DJ's at the legendary Democrazy jungle nights in '95 alongside the No U Turn crew Ed Rush & Nico. Later he played with other UK Jungle DJs like Dylan, Zinc, Trace, Kemistry and Storm,… DJ Mate left the jungle scene for awhile and got more and more into the reggae-ragga scene next 2 his brothers TLP 'n' Dors. He played with the infamous T 'n' D Soundsystem several times.
You also know him from the legendary QPC parties in Catacombes in Roeselare, Boom Boom Room in Antwerp, wicked parties in Leuven at Silo and Rumba, in Ghent: Democrazy, resident at Afterbounce in Decadance, 10 Days Off festival…and on a few other festivals. Now DJ Mate found a new genre called dubstep and he really got the virus, all his time goes to producing and spinning dubstep.

Mate and Fudge started to spin together on the Urgent.fm radioshow "After 12". They also started promoting Dubstep parties in Ghent under the same name. International guests include Rusko, Martyn, Youngsta, Distance, Ramadanman, N-type and many more.

Back to line up

DMC
James Leach a.k.a. MC Dapper was born 11th of February 1979 in Reading, England. After starting to write his own lyrics and playing at a few local events in and around the Reading area , he re-located to Amsterdam in the Netherlands in 1999 and propelled himself into the depths of the Dutch/European Drum 'n' Bass scene.

Having played in virtually every city in Holland with a Rollercoaster Tour in 2001, he has found other international success in Belgium, Germany, UK, Czech, France, Israel. He now also has residencies at other major Drum 'n' Bass events such as Supersonic, Ignition and is a regular player at the Forms events in Arnhem, as well as playing at events hosting 2000 ravers such as Major League in Rotterdam. After working hard on his own style and lyrics, he was voted the Number 1 MC in the Dutch Drum 'n' Bass awards several times in a row.

Keep posted and watch out for this MC as he has many crowd controlling skills. After several years in the business he definitely has a bright future ahead of him ...



_________________


Umbrella must pay...