AutomAte Podcast 25 - D.R.O.P.S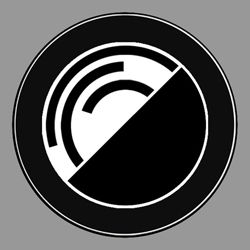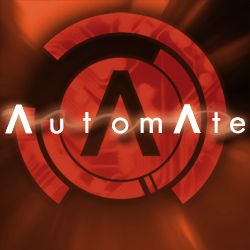 AutomAte Podcast 025 - D.R.O.P.S
Search for 'AutomAte dnb' in the iTunes store:
http://bit.ly/g1MJ9R
or hit
http://www.automatednb.co.uk
or listen / download from soundcloud:
http://soundcloud.com/automate-dnb/podcast25
D.R.O.P.S is a recently formed collective of three like-minded, forward thinking musicians, Teksteppa, Cemtek and Arookai, with very different musical pasts. The sum of these parts equals a deep techy party vibe.
Teksteppa has been producing DnB for a number of years, with releases on Blue Cheese Records, UKDNB and more. Recently his releases have gained DJ support from S.P.Y, Optiv, Muffler, AMC, Mutated Forms, Danny Wheeler, Hazard and Mind Vortex, amongst others. He has had tracks top out at numbers 11 and 32 in the Drum & Bass Arena charts.Teksteppa is a force to be reckoned with and it seems that this is just the beginning for him.
Arookai AKA Mike Smythy has been heavily involved with the music industry for years and, although relatively new to DnB, has had countless releases on highly respected labels in other genres. He is an important part of the freeform hardcore scene, has had mixes featured in the top 5 dance compilations on iTunes and has played all over the UK. Arookai is a music junky, regardless of genre. Expect eclectic twisted sounds coming from his direction this year!
Cemtek AKA Scott Geden is a purveyor of dirty, techy basslines and FX fuelled atmospheric naughtiness. When he is not glued to his studio he is usually found on the decks and has an extremely keen ear for music. His musical past has taken him through numerous production courses and after years of producing hip hop he has slowly moved towards DnB. Cemtek will become a name to look out for.
Collectively they spend every waking minute in the studio, they have bookings coming up in London, Bristol and Stratford upon Avon and will be looking to release some serious sounds this year!
Music:
http://soundcloud.com/d-r-o-p-s
Contact:
dnbdrops@gmail.com
Track List:
1. June Miller - Walls of Jericho (Enei remix) [Critical Music]
2. Kasra & Enei - so Real (Mefjus remix) [Critical Music]
3. Noisia - My World (Featuring Giovanca) [Vision]
4. Phace - Cold Champagne  [Neosignal]
5. B Cloud - Deeper (Enei Remix)  [Aerial Vibes]
6. Optiv & BTK - Insight  [Renegade Hardware]
7. Gerra & Stone - Test Chamber  [Proximity Recordings]
8. Mtwn - Moshpit  [Proximity Recordings]
9. June Miller - Snapcase [Critical Music]
10. Black Sun Empire - Transmissions (Mindscape Remix) [BSE Recordings]
11. Spectrasoul - The Tube VIP [Shogun Audio (Free Track)]
12. Break & Hydro - Deliverance [DNAudio]
13. Chroma - So Alone  [Program]
14. LSB - This City  [Spearhead Records]
15. Fearful - Gorilla  [AutomAte Tech]
16. Icicle - Infectious Funk  [Shogun Audio]
17. Silent Witness & Break - Kickback  [Quarantine Recordings]
18. Octane, DLR & Break - Murmur  [Dispatch Recordings]
19. Spectrasoul - Organiser  [Critical Music]
20. Alix Perez & Icicle - Caution  [Subtitles]
21. Vicious Circle & Nocturnal - Last Chance Saloon [Commercial Suicide]
22. D.R.O.P.S -  Catalyst [AutomAte dub]