Mind Technologies Vol. 1 & 2
Following 'No Future' in 2011, the 'Mind Technologies' is a call to arms, a statement of intent, a blueprint for the future of Mindtech Recordings. This is what we are, this is what we do; our very identity and essence lies within.
Our aim with this LP is not to revisit our origins, rather to project into the future. We will uncover new sounds, reveal new artists and push forward, defining and shaping the future of drum & bass.
These 30 tracks, split across 2 volumes, form an essential album that will take you on a journey of discovery through the sounds and artists that we're feeling right now, from deep & rollin' to heavy neuro-tech, from Europe to Russia to Australia and beyond. Well-known and unforgettable names like Rregula, Dementia, Safire, Kantyze, Paperclip and Fade sit alongside the most talented newcomers such as Cain Mos, Myselor, Computerartist, Blah, Kodin, Nouwa...
Mind Technologies is no fake utopia. It is what will become; an approaching reality. It is the future.
To Be Continued...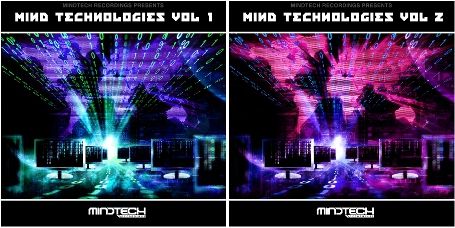 Previews
:
Mind Technologies Vol. 1 - MTRDLP05
Mind Technologies Vol. 2 - MTRDLP06
BUY THE WAVE/FLAC/MP3:
Mindtech Store
Beatport
*
*
(Take 25% off for the next 24 hours by entering coupon code TAKE25 at checkout. Expires November 26th at 11:59 PM MST.)
http://www.mindtechrecordings.com