[NKS prod 66] S.T.H. - Latino wanna be (hardnb - free dl)
DIRECT ZIP:
http://www.archive.org/download/S.t.h.-Lat...e-NKSprod66.zip
Download zone :
http://nksinternational.free.fr/sth.html
Artist : Straight to hell (S.T.H.)
Release : "Latino wanna be"
Label : NKS International [NKS prod 66]
Date : 2011/07/15
Format: free streaming and download EP [ogg 350, mp3 320, zip]
Genre : urban, dark & corrosive drum'n'bass dubstep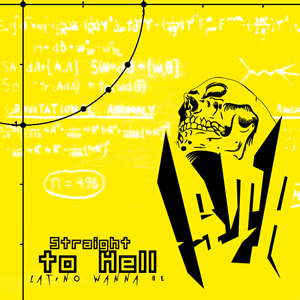 "Colombian-german producers S.T.H. are focused on drum'n'bass
but they like to experiment using all of their musical influences.
"f**k our corporate greedy war !" as they say.
They started playing in Colombia in the metal band Occisor
and decided to create in 2004 an electronic project involving music and visuals.
They released few tracks on their own label X-Tractor and here is now a 5 tracks NKS ep
- urban, dark and corrosive, bringing us to trance for Evil's sake. So delicious !"
[Otto Psy - NKS International]